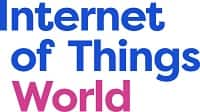 Internet of Things World is the global conference and exhibition where strategists, technologists, developers and implementers connect, putting IoT into action across industry verticals.
Meet our analysts at IoT World as they discuss key industry trends impacting the IoT in 2019 and beyond. And don't miss this panel session:
IoT Connectivity Track, May 15, 12:00-12:40
Sam Lucero, senior principal analyst for IoT at IHS Markit
What are the predictions for the different connectivity solutions and why?
What are the future trends for IoT technologies? What impact do they have on connectivity?
What are the key considerations to address today for tomorrow's connectivity products?
How do we solve for them?
Speakers and Attendees
Principal Analyst, Mobile Devices & Networks

Wayne Lam is principal analyst within the wireless communications team and is responsible for research related to the market tracking, forecast and supply chain analysis of mobilized devices.

Senior Principal Analyst, IoT Platforms

Sam Lucero is a seasoned industry analyst with over 16 years of experience analyzing telecommunications and networking technology markets. His current area of research focus centers on the Internet of Things (IoT) platforms market.

Senior Principal Analyst, Connectivity & IoT

Lee Ratliff is a connectivity and communications analyst responsible for directing IHS coverage of low-power wireless, broadband, and home networking semiconductors and technologies.

Associate Director, Data Centers, Cloud & IT Infrastructure

Liz Cruz is an Associate Director with the IHS information technology team.

Senior Analyst, Connectivity & IoT

Tanner Johnson is a cybersecurity analyst focused on IoT and transformative technologies at IHS Markit. His coverage is focused on examining the various threats that occupy the IoT technology domain, as well as opportunities and strategies that are emerging as data connectivity continues to expand.