Illustrating the trend toward increased electronics content in consumer electronics appliances, the IHS iSuppli Teardown Analysis of a General Electric washing machine has revealed a relatively high degree of semiconductor usage that allows it to reduce energy consumption.
The GE GFWN1100LWW washing machine carries a bill of materials (BOM) of $36.13 for its electronics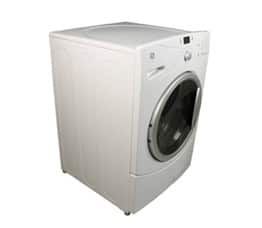 Key Issues Addressed
How competitive are our designs from a technical perspective?
Where does our competition stand in terms of design sophistication?
Are our costs in line with those of our competitors?
How much does it cost our competitors to add certain product features?
How can we better position and differentiate our products?
What new or evolving solutions could we use in future designs that will increase performance and save money?
Applicable To
OEMs

Market Research Managers
Product Marketing Managers
Design / Technical Managers
Purchasing Management

Component Manufacturers

Product Marketing Managers
Market Research Managers

Service Providers
Deliverables
Summary Analysis

Commentary for Specific Assembly Levels
Component Cost Tables and Graphical Representation
Downloadable BOM Files

Photo Analysis  

Block Diagrams / Functional Analysis
IC - Die Photos and Markings
Major Components
Sub-Assemblies