This Samsung Series 7 Slate 700T1A-A01 features Intel i5-2467M 1.60GHz core processor (supported by Intel's HM65 express chipset (platform controller hub)), a Samsung 64GB mSATA SSD, an 11.6 inch diagonal display module (1366x768 resolution) with capacitive touchscreen, as well as a Wacom digitzer built in (mounted under the screen) for 'stylus' usage. We recently tore down the HTC Flyer that also featured the hybrid capacitive touch with digitizer from N-trig, and have noticed a number of tablet designs now featuring this functionality........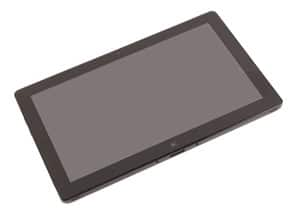 Key Issues Addressed
How competitive are our designs from a technical perspective?
Where does our competition stand in terms of design sophistication?
Are our costs in line with those of our competitors?
How much does it cost our competitors to add certain product features?
How can we better position and differentiate our products?
What new or evolving solutions could we use in future designs that will increase performance and save money?
Applicable To
OEMs

Market Research Managers
Product Marketing Managers
Design / Technical Managers
Purchasing Management

Component Manufacturers

Product Marketing Managers
Market Research Managers

Service Providers
Deliverables
Summary Analysis

Commentary for Specific Assembly Levels
Component Cost Tables and Graphical Representation
Downloadable BOM Files

Photo Analysis  

Block Diagrams / Functional Analysis
IC - Die Photos and Markings
Major Components
Sub-Assemblies